Johannes Vermeer
This stylish and contemporary apartment is centrally located at the beautiful Keizersgracht canal, close to the city's Art District in the heart of historic Amsterdam.
The first floor apartment provides a stunning canal view and is beautifully designed. Classic in décor and lavishly furnished, this two bedroom apartment (80 m2) boasts a rich, warm ambience. The authentic canal house offers a cosy loft space and features wooden floors and a spacious wainscoted living room with all the modern comforts of home. A fully equipped open kitchen provides facilities to dine and entertain in style.
Surface: 80 m2
Facilities
Kettle
Hob
Coffee machine
Microwave
Fridge / Freezer
Shower
Hairdryer
Iron
TV flatscreen
DVD
Toaster
Dishwasher
Washing machine / Dryer
Services
Free Wifi
Free fresh towel
Free fresh linen
Extra
Public parking
Canal view
More informations on Master Johannes Vermeer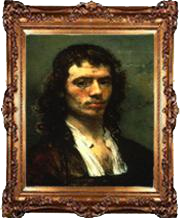 (1632 – 1675)
Johannes Vermeer is regarded as one of the most talented 17th century painters. His artwork showcases everyday life, and he is renowned for his brilliant use of light and colour.
He died at the young age of 43, heavily in debt. His work was forgotten until the mid-19th century, when he was 'rediscovered'. His popularity has since continued to grow, and his paintings have inspired several books and movies, including the recent Hollywood film, Girl with a Pearl Earring.
Subscribe to our newsletter and receive a 5% discount on your booking