Jeroen Bosch
This classical apartment is centrally located at the Keizersgracht canal, close to the city's Art District in the heart of historic Amsterdam.This light and airy groundfloor apartment opens directly in to our beautiful private garden. The apartment features wooden floors, a spacious living room with all the comforts of home, and a fully equipped open kitchen providing facilities to dine and entertain in style.
Facilities
Kettle
Hob
Coffee machine
Microwave
Fridge / Freezer
Shower
Hairdryer
Iron
TV flatscreen
DVD
Toaster
Dishwasher
Washing machine / Dryer
Services
Free Wifi
Free fresh towel
Free fresh linen
Weekly cleaning of the apartment after 7 nights is free.
Extra
Public parking
An additional cleaning of the apartment on request is € 50, –
Low Season
Jan 5 – April 15
September 16 – December 22
BOOK NOW
Mid Season
April 16 – 30 April
May 16 – September 15
BOOK NOW
High Season
May 1 – May 15
December 23 – January 4
BOOK NOW
More information on Master Jeroen Bosch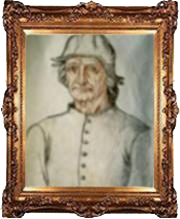 (1450 – 1516)
Jeroen Bosch was a popular Dutch painter best known for his complex and imaginative works depicting sin and human moral failing. One of his most famous paintings is The Garden of Earthly Delights, a piece spread over three wooden panels representing heaven on the left, earthly delights in the middle, and hell on the right.
Bosch found great international popularity during his lifetime. Philip II of Spain bought a number of his paintings following Bosch's death in 1516, many of which can now be seen in the Prado Museum in Madrid.
Subscribe to our newsletter and receive a 5% discount on your booking